Hi there, LIGHTs! I'm iDrawStuff, you can call me DS. (Lol) Today I'm making a light clan story on here with my light, Lightning Pop XD. So, I hope you guys enjoy!!!

It almost grabs me, but misses. "Hah!" I say to it, and continue running. This 'it' had been a cog on the street of Lullaby Lane, A level 8. Above it's head it said 'Head Hunter'. I'm Lightning Pop-- And I had quite a secret. A secret I couldn't tell
any toon
.
I turn around to confront the Head Hunter and begin walking backward. "Stop!" I yell angrily at the chasing cog, who now stops in shock of my frustration, then turns angry itself.
"What?" It growls. "I have no time, Toon."
I search my bookbag for our ultimate weapon, and take it out. The Head Hunter gasps. "You'd have time if I told you I was helping you," I snarl. Then I put the device into the Head Hunter's gears, and it's level and power multiplies by the thousands as I smile with mischief at the cog. "Come with me. I'm showing
you
to the Chairman," I say and snicker. He gives me a suspicious look and I groan. "C'MON!!!" I yell as I grab onto his tie and start dragging him to the Cog Trains.
"You were a Light, weren't you," The cog scowls at my name. I shrug my shoulders. "Not 'were', but 'are'. It's what makes me look normal," I explain as the cog nods at my brilliant plan.
"We're here," The Head Hunter suddenly gasps as I stand up, take a breath, and walk out the train.
Here is a photo of Lightning Pop

: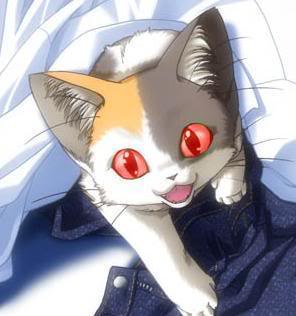 Coboss




Posts

: 187


Join date

: 2011-04-04


Age

: 18


Location

: Wisconsin, USA



Yep! I hope you enjoy

As I near the CogNation entrance, I see the goons look more alert. I watch them with a twisted grin as they turn on the speaker. As I come to the entrance, I glare at the speaker before me.
"Who is there," the ChairMan says with no emotion. I scowl. "Just open it," I snap. The steel gates open slowly and I go in, glancing at the Head Hunter as it shudders. "IN," I snarl. I peak over a garbage can. "What are you-," gasps the Head Hunter as I take out my handkerchief and tie it to his mouth. Then I jump onto the garbage can and grab hold of the roof above me. "Humph!" I say in victory as I reach the top. Then I jump from top to top, stopping at the CogCorner.
"Ugh....," I say. "So obvious. Glass!" I jump into the empty room, the glass falling down above me. I look up and watch them fall, then I see the huge one towards my eye. I slide to the right, but fall. It lands just on my shoe. "Hah....," I say.
"Now, I'm just gonna go in here....," I hear the ChairMan say. I stare at the door to watch him open it.
It opens.
"Pop!" He gasps. I stare at the brown dog before me. "But- Oh....," he sighs, staring at the shattered glass.
"Maxwell," I nod and take the bag from my shoulder and throw. "Got it."
"Well, That proves... wait what does that prove?" He says.
I blink. "Oh, just die," I scowl as I stare at his blank face. I climb up the window and grab onto the top. "PEACE!" I yell as I jump out the cognation, bolting out. As I run down the train tracks I see someone familiar. Sail Light in her dress of cheap cloth, and Supernova with her bright shimmering jewels and soft silk dress.
"Hey! Pop!!!!" Sail points me out as I walk down the tracks. "What'cha doin'?"
I scowl. "I'm
walking
."
"Where's your.... eh..... shoe?" Supernova asks.
"Where's your
arm
, overdressed wolf. You're so covered in gold that might be your actual fur,
" I snarl and walk off.
Pop. She is soooooo mean D:<
I didn't really understand that chapter ._.
Coboss




Posts

: 187


Join date

: 2011-04-04


Age

: 18


Location

: Wisconsin, USA



Nor did I rly XD i read it at least twenty times and I was all, "Wait, how is everything going so fast? She's talkin to a person then she's climbin a window??!?!? WHAT THE?!?!?" LOOOL she should change it, rly.
and OOOH Max finally asked to be in a story? ._. Odd that never be happenin XD he's all IM ALL SECRET. YOU CANT SEE ME?!?!?!? and ROFL, Maxwell!!!!!!! You useeeed the full nameee XD!!!!!!!!!!!!! -snickers- Maxwell Thunderhopper..... Most epic fail name on tt XD
Heh, send him here it would be SO awesome he'd be all O.o at my comment XD he prolly dont even know that I got termed on Lovely O_O.....
He's all lucky with his seven letter name tho >:c HE BE SPOILING EHT WITH A THREE LETTER NAME?! Besides, he says me callin him 'Maxwell' makes him feel smarter ._.
And yesss, he knows u got termed on lovely o-O I told him a while ago and he said, "That's because she's an idiot at times and doesn't know how to act." LOL I DIED LAUGHING AT HOW accurate THAT HAD BEEN?!... lol if Zilly hadn't hated him then she would've ROFL'ed too

Yep, Max came on (Hasnt been on since like FOREVER XD) and saw me on Choko and started saying, "HI. DOESNT YOU REM WHEN I GAVE YOU ALL THOSE JBS?

AND YOU SAID U'D PAY MEEE BACK?!?!

!!!" and I was all "o_o Calm down, creep. What's ye point?" and he was all, "I WAAANNNAAA BE IN A STORY!?!?!" so I was like, "What role?!!? I NEED A ROLE FOR YE." and he said, "I WANNAA BE THE CHAIRMAN :3" And i started luaghin at him o_o
-facepalm- I have a seven letter name, Choko. And everything makes him feel smarter (glareenesss).
And I pwned him on facebook for calling me an idiot now..... And jamie does NOT hate max ._. she's sorta..., uncomfortable around Max XD Max takes the term of 'friendship' over the top, and I already gave him the rank of a best friend. Max acts more than a best friend, and thats the problem ._. BVFBDFN u know what I mean Im not gonna say it altho Im so used to it with those other ppl ik D:<
And being in a story is NOTHING compared to 2,000 jellybeans. -.-
Yesterday I had to spam Max on the internet until he crashed bc he was trying to change his status on facebook :c LOL.....
Your wise old friend sees what's happening here

MAXXXX LIKEEES U AND U LIKE MAXXXX OOOOO. Um.... -looks around and realizes I just posted that on a forum- Oopsssss.......
Sadly its true (:< Serious. This is the only person that STILL hasn't said he likes u everytime u have a cookie XD...... The only person that when he's walkin outside he's staring at you when Im trying to freakin tell him how he failed a test and is just like, "Oh, uh huh.... Dang....." O_O.....
Try to get someone to speak to him when your not looking. All you get out of him is, "Uh......." -.-?
Imma try to make that happen with a TEACHER

.....
In other words, he's the only person who likes you that you don't declare as an enemy/threat to life of awesomeness. XD
New Spark




Posts

: 6


Join date

: 2011-06-04



YEAH, AND SADLY, YOU SHOULDNT POST THAT HERE.
And no, I don't like Max -.- I go with the saying 'opposites attract', and he's WAAAAY too similar to me. LET'S GO TO THE SIMILARITIES!
1. He asks way too many ppl for cookies o_o.
2. He enjoys kicking his enemies to death.
3. He enjoys being a FAAAAIL -Crosseyes-
4. COLD FOODS UNITE.
5. He's an Epic Kitty addict

There. He's worse than u, El. worseeee! >.<
Now, Back to calmness.
Btw, if u do not remove that post, IMMA KILL U HACKING FACE!!!!!!!!!!!!
*Facepalm*

I hate how you have to say it aloud. Id care if ppl judge me bc im a hacker :'( and Fine, I shall delete it.
And if you havent forgotten, I had been the one to bring peace to fighting clans (and may have annoyed a few others) and I had layed off the hacks for a while.
New Spark




Posts

: 6


Join date

: 2011-06-04




---
Permissions in this forum:
You
cannot
reply to topics in this forum